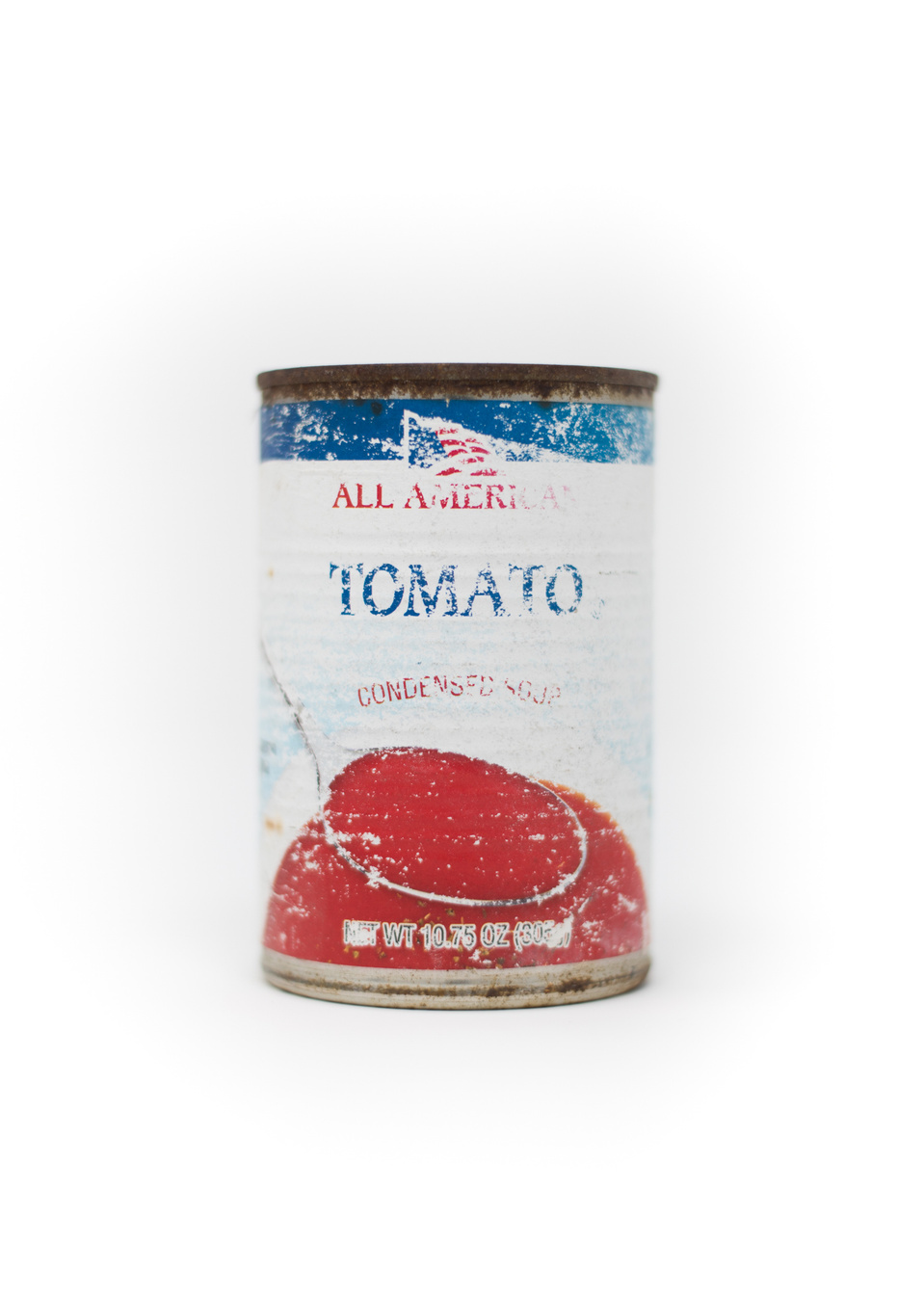 I have been considering presenting photos of found objects alongside documentary style shots since I first embarked on my current project. Over time, I have been collecting items that I have found, often abandoned, others purchased at junk stores in towns that I have visited. Some of the objects appear to have sentimental value, such as the Wasco year book from 1952 or the family photo album, and I wonder how they came to be thrown away.
The can of soup branded 'All American' speaks to me, as it was bought but never used. Its label is now faded, its contents useless. The antlers, once belonging to a living creature have been snapped at the skull, and discarded.
Ride West Into Danger, a young fiction book, has a dedication inside, appearing to have been a prize for a 6th grade writing contest in 1953. The adventure novel tells the story of a young boy who must travel west in the early days of the western expansion, with characters making statements such as 'Most everybody that amounts to anything is going west'. I believe that the image of the book's cover may work well as an opening image for the series.
I shot these objects out of context, as I had been planning, using a product lighting set up. I experimented with different colored backdrops, with varying degrees of success. I had hoped that the colored backdrops could make the images feel less sterile, be aesthetically pleasing, and also date the images somewhat. I often reference Christian Patterson's Redheaded Peckerwood, within which, different colored backdrops are used.

I am still considering the success of these shots, and how I will integrate them into my other images. I will experiment with sequencing, aiming to present the images logically with my other photos. It would be beneficial for me to discuss the use of these images with my peers or tutors before including them with my series, so I am unsure if it would be wise to include them in the imminent submission of my work in progress portfolio.